Cape Leveque and the Kimberley Coast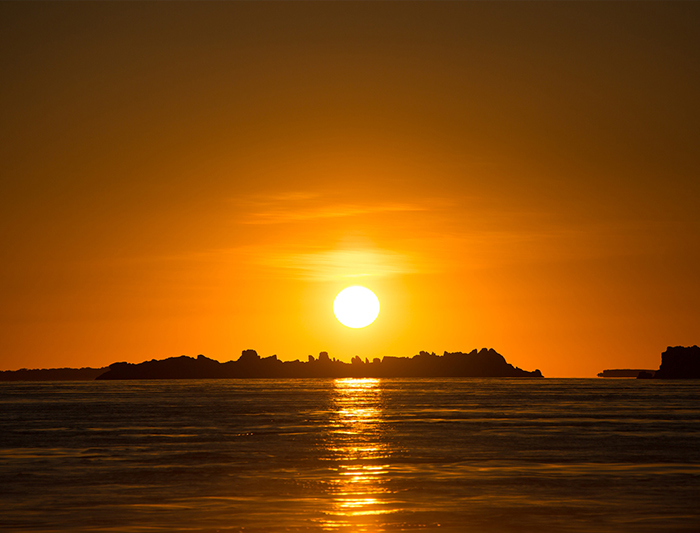 Duration: 2 Days
Countries: Australia
Tour Provider: Intrepid
Tour Code: PKBL-B
Description
A stunning composition of ochre-coloured earth and aquamarine waters, the Dampier Peninsula is one of Australia's most spectacular coastal environments. Spend two full days visiting local communities and gain an insight into indigenous Bardi-Jawi lifestyle at One Arm Point. Tour a working aquaculture hatchery and see pearling in action at one of Australia's oldest family-owned pearl farms – Cygnet Bay. Relax on the sands or set out snorkelling at stunning Cape Leveque and take a boat cruise through the Islands of the Giant Tides. With so much included in two days, your exploration of a slice of Western Australia coastal paradise is a trip worth travelling for.
Dining Hightlights
1 breakfast, 2 lunches and 1 dinner
Travel Hightlights
Explore the natural wonders and First Nations histories along Western Australia's Dampier Peninsula – all the way to Kooljaman at Cape Leveque – on a guided 4WD adventure. Visit a working pearl farm to learn of the long history of this trade, and experience some of the world's most fierce tropical tides on an included cruise around the Buccaneer Archipelago. Spend the night in a comfortable safari-style camp with included meals prepared for your small group after days exploring the red earth of the western Kimberley.
Included Activites
Beagle Bay Pearl Shell Church Visit, Islands of the Giant Tides Cruise, Beagle Bay Aboriginal Community, One Arm Point Aquaculture Hatchery Visit, Cygnet Bay Pearl Farm
Itinerary Overview
Day 1: Broome – Beagle Bay/Cygnet Bay/Buccaneer Archipelago
Depart Broome in the early morning, travelling up the red 4WD track and learning about the region's fascinating history with a guided commentary. The Dampier Peninsula is an extraordinary blend of stunning coastline and First Nations cultures. Your first stop is morning tea at the Beagle Bay Community – home of the Beagle Bay Church and its glimmering pearl shell altar. By mid-morning, arrive at Ardyaloon, or One Arm Point, which is home of the Bardi-Jawi people – a local community living on the tip of the Dampier Peninsula. Visit the community's aquaculture hatchery for barramundi, pearl and trochus shell, and also meet local First Nations people from One Arm Point who will tell you about their history and life on the peninsula. After lunch, spend time at Cygnet Bay Pearl Farm to enjoy a pearl appreciation tour and then embark on an extraordinary cruise through the Islands of the Giant Tides. This phenomenon is part of some of the world's strongest tropical tides, creating standing waves and if you're lucky, a waterfall in the ocean!
Day 2: Kooljaman/Cape Leveque – Broome
This morning, take a tour of Australia's oldest pearl farm. Learn about this fascinating history from local guides descended from the very first pearlers. From here, you'll soon reach Kooljaman at Cape Leveque, where you may like to swim on the Eastern Beach, take one of the lovely walks over the Cape itself or choose to wander along the Western Beach. This is where the famed red sandstone cliffs tower above the white sand providing some of the best images of this area. Driving back to Broome in the afternoon, keep an eye out for local wildlife. Arrive back in town at approximately 6 pm, where your trip ends on arrival.