iFLY Indoor Skydiving & Freak VR Gold Coast
Duration: 1 Nights
Destination: Gold Coast, QLD
Region: Australia
Deal Code: PA14OKG8
Description
iFLY Indoor Skydiving Gold Coast
About iFLY Gold Coast
iFLY Gold Coast is located in the heart of the beautiful Surfers Paradise on the Gold Coast. It was the second indoor skydiving facility in Australia and a fantastic attraction for both tourist, locals and skydivers on the Gold Coast.
Safe, fun and accessible for people of any ability, iFLY Gold Coast offers flights for first time flyers, return flyers, sport flyers, junior flyers and even skydivers.

Indoor skydiving is a great experience to try with friends, families, for parties, with the office or team, events and more.

The 365 degree glass tunnel allows spectators to watch and cheer on friends, family, colleagues or loved ones from front row seats.
Highlights
Fun and safe for ages 3+ with no maximum age limit
A thrilling experience and highly addictive sport
People of any ability can fly and we welcome people with disability
Fantastic for school holidays, with loved ones, as a family or friend activity and more
Perfect for birthday parties for all ages
Corporate and team building packages available
Take learning to new heights with our STEM excursions
An adrenaline pumping weekly sport for kids and adults
Gift vouchers available
Opening Hours
iFLY Gold Coast is open 7 days a week until late, including school holidays and public holidays.*
---
FREAK VR EXPERIENCE
For the brave, adventurous or outright crazy, up to four players walk around an open arena with absolute freedom of movement while exploring a parallel universe, solving challenges or fighting for survival.
There are 4 games available, including 3 different missions of award winning zombie shooter "Arizona Sunshine Arena" and the spooky fun ghost hunting game, Ghost Patrol. Both games exclusive to FREAK in Australia. FREAK Gold Coast is the only free roam VR experience in Surfers Paradise.

GHOST PATROL
Ghost patrollers, unite!
Up to 4 players step inside a spooky mansion and embark on a bizarre adventure.
Ghosts have invaded a creepy manor where hallways move and furniture comes to life. Armed with your Hue Blasters, work with your team to zap the colourful visitors away.
Find your way through the maze of enchanted hallways, collect power crystals and work together to bust the wicked Ghost King! Played in the Freak Arena, where to move around in the game you walk around in real life in the 6m x 6m space.
We recommend this game for ages 10 and up as you wear a PC backpack which weighs 5kg.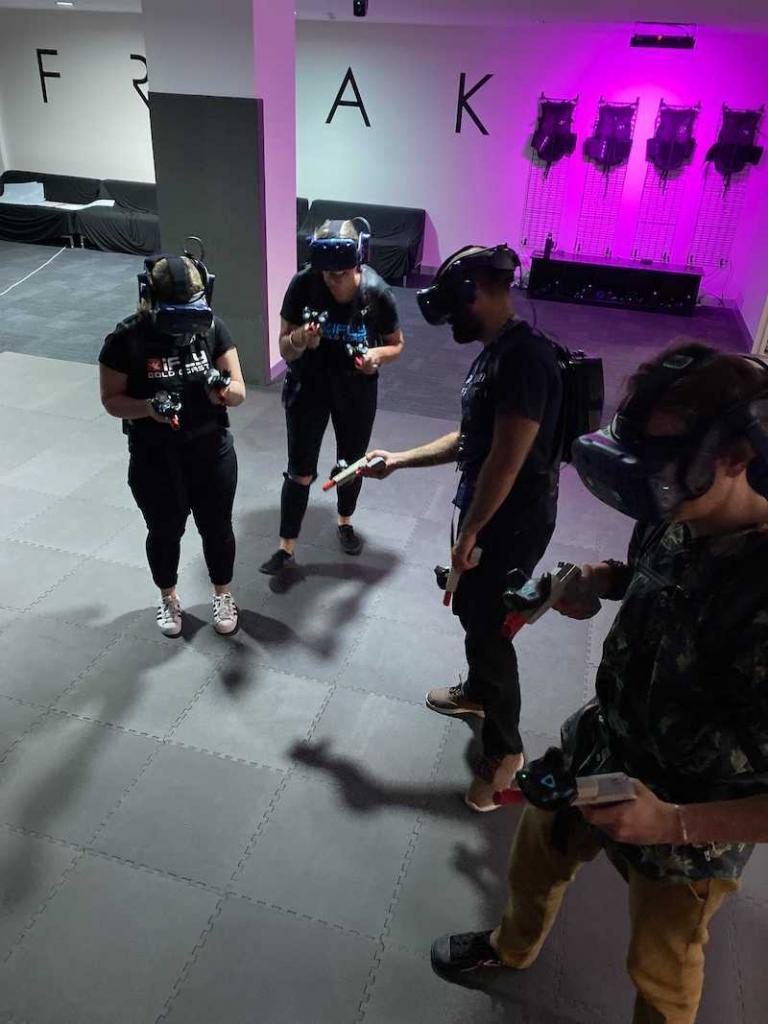 ARIZONA SUNSHINE: MISSILE BASE
Join forces with up to 4 players and take on the brain-hungry undead as they lurch out of the surrounding canyons to attack you, wave after wave. Can your squad hold out long enough to set a new record?
Fight your way through a zombie infested army base as you solve puzzles and navigate dangerous terrain, in order to reach your end task… to save the world!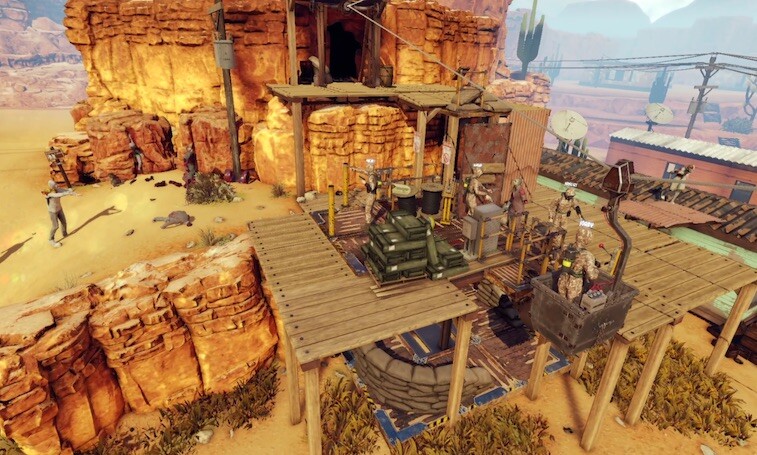 Terms & Conditions
* Conditions apply. Offer is limited, subject to availability and change without notice. Promotion is correct and valid at the time of publication. Booking and full supplier terms and conditions apply. Valid for new bookings only and not combinable with any other offer (unless stated).
Prices listed are per person in Australian Dollars, based on twin occupancy, including all discounts unless otherwise stated. The offer is subject to availability at time of booking. Fares are capacity controlled and are subject to change at any time without notice. Prices/Offers are correct as at 17 February 2021 and can be withdrawn without notice. Hotels may charge resort fees not included in this package, payable direct upon check in. Payments made by credit card will incur a surcharge.